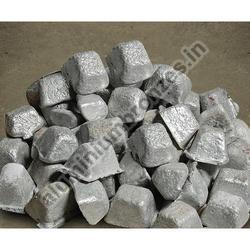 Aluminum Zirconium Master Alloy is all about high-strength-shaped aluminium alloys. Here, we will discuss the application of the products.
Zirconium is a special minor addition to different high-strength-shaped aluminium alloys. The special feature of the product is in overhead conductor cable alloys open to the high-temperature setup and special casting alloys.


The addition of zirconium in aluminium alloys:
• Inhibits recrystallization and growth of grain at higher temperatures
• Boosts weldability by resisting grain heat coarsening
• Highly sensitive zones near the welded joints
• Cut down the vulnerability to stress rust
• Cut down the level of sensitivity to quenching speed from solution temperatures


Form different shapes
Aluminium zirconium master alloys are used for semi-finished products. It can be easily designed in various shapes. Moreover, they are a pre-alloyed mixture of alloying factors. They are also recognized as modifiers, hardeners, or even grain refiners according to their usage. Such master alloys are widely used in aluminium wrought alloys and foundry alloys for composition adjustments as well as structure control.


Zirconium is inserted into specific aluminium-magnesium-zinc alloys including 7050. It cut down the stress corrosion vulnerability. The additions of the Zirconium in the range of 0.1 to 0.3% are utilized to make a fine impulse of intermetallic particles that slow down recovery as well as recrystallization.
There are lots of suppliers that give a wide range of alloys for the global aluminium industry which includes the Aluminum Zirconium master alloy.


Applications of the Products
Aluminium zirconium master alloys have the following applications:
- Hardeners: it is widely used for boosting the mechanical and physical properties of metal alloys.
- Grain Refiners: it is widely used for managing the dispersion of individual crystals in metals to create a finer and more uniform grain arrangement.
- Modifiers & Special Alloys: They are commonly used to boost ductility, strength and machinability.


Technique of addition
Zirconium does not absorb neutrons, turning it a perfect material for use in nuclear power stations. In this way, more than 90% of zirconium is widely used. Nuclear reactors can possess more than 100,000 metres of zirconium alloy tubing. With niobium, zirconium is superconductive at different low temperatures. It is used to form superconducting magnets.
Zirconium metal is defended by a thin oxide layer turning it outstandingly resistant to corrosion by alkalis, acids, and seawater. For the prime reason, it is widely used by the chemical industry. Aluminum Zirconium Master Alloy Exporter is serving the needs of the customers for the best products.
Zirconium (IV) oxide is commonly used in ultra-strong ceramics. It is widely used to create crucibles that will endure heat shock, foundry bricks, furnace linings, abrasives and by the ceramics and glass industries. It is quite strong that even knives and scissors can be prepared from it. It is widely used in cosmetics, antiperspirants, food packaging and to create microwave filters.


If you are interested in buying the product, you can look for Aluminum Zirconium Master Alloy Supplier available online. You can also place your order online and grab the faster delivery as well.